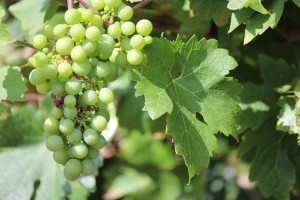 Welcome to
Winecrafters Dartmouth
We want to be YOUR preferred neighbourhood craft winery.
Winecrafters Dartmouth is committed to executing such outstanding quality, value, and service that we may be worthy of your patronage.
Complete satisfaction guaranteed or your money refunded
If you have any questions, you can contact us on the contact form
 Alan Hatton is the owner and operator of Winecrafters Dartmouth Ltd.  Alan has been crafting wine and beer for over 40 years.  WSET (Wine and Spirit Education Trust) Level 2 (with distinction) and AWNS and AWC judge.  Studied wine making with Bruce Ewert at L'Acadie Vineyards in the Gaspereau Valley.  Facilitated CAPS-AC Sensory Evaluation course and Opimian Society tastings.
Privacy Policy
We are aware of privacy concerns that visitors to this site may have, and we are committed to preserving their privacy. Limited information may be gathered for a number of reasons, including to provide an enhanced online experience for visitors, to understand the most frequently visited areas of our site, and for our internal review of the number of visitors to this site. We will continue to use new technologies that result in improving the materials made available to visitors. Consequently, this policy may be changed without prior notice. Therefore, we suggest that you periodically review our privacy policy for changes.
If you submit personal information, you are agreeing that we may communicate with you via email, facsimile, telephone or other means regarding the site and your use of it. The site may also use IP addresses for the above purposes, and to analyze trends, administer the site, track users' movement, and gather broad demographic information for aggregate use. The site uses reasonable security procedures to maintain the confidentiality of information. However, because the Internet is a public and open facility, no security measures can guarantee complete confidentiality under all circumstances.
We will not sell your personal information to other companies. However, this information may be shared with third parties, such as promotion partners and consultants for these purposes only. Under some circumstances, information may also be disclosed to third parties such as governmental agencies for law enforcement and compliance purposes, and when appropriate, to identify, contact, or bring legal action against someone who may be causing injury to or interference with ours or others' rights or property.
Like many other web sites, we may use "cookies" in some portions of the site and may use other automated information collection means. Cookies are information about you from the site that is stored on your hard drive. Cookies save you time because you do not need to re-enter manually the information stored on your hard drive. Cookies also help us upgrade the site by showing when and how users utilize the site. The cookies we create will not extract any information from your computer.
Let us know at any time if you do not want to get email from us and we will no longer send it to you. If you have questions about our policy, please ask. You can find details on how to contact us in the "Contact Us" section.