a RJS Craft Winemaking Academy Store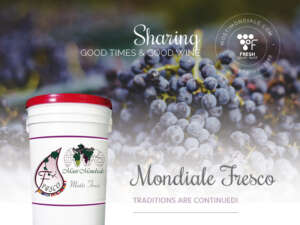 Mondiale Fresco is proud to be the only product to offer home
winemakers their own vineyard in one unique package.
If you've already made wine with our Mondiale Fresco, you know what we mean
when we say it creates wines of unparalleled character, body and taste.
Available every fall, on a pre-order basis only.